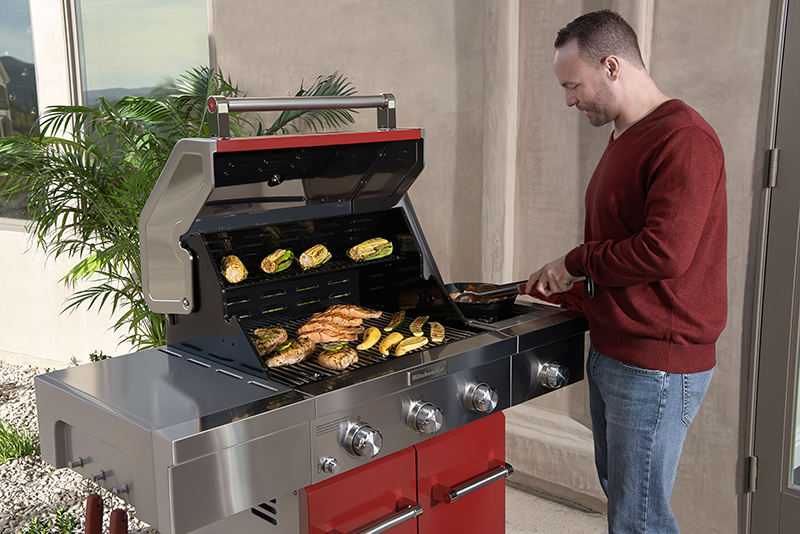 3-Burner Gas Grill in Red with Searing Side Burner
This durable KitchenAid Gas Grill is built with premium corrosion resistant materials and offers 644 sq. in. of total cooking space over Stainless steel wrapped main cooking grids. The Even-Heat System with Stainless steel burners, angled flame tamers and enhanced grates work together to distribute consistent heat acroSS the entire grill surface and to reduce flare-ups. This grill is equipped with a 15,000 BTUs ceramic searing side burner that sears steaks to juicy perfection and helps craft the perfect outdoor meal. Want more. This KitchenAid grill can easily be converted to Natural Gas.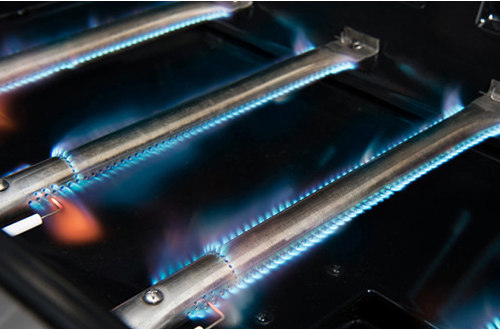 Primary Burners
Includes three premium grade stainless steel main burners for a total output of 36,000 BTU's.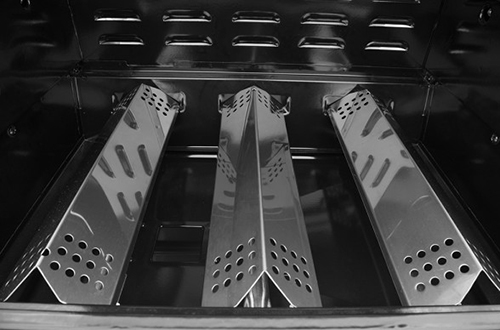 Flame Tamers
445 Stainless Steel Wrapped, V-Shaped Flame Tamers that distribute consistent heat across the entire grill surface to reduce flare-ups.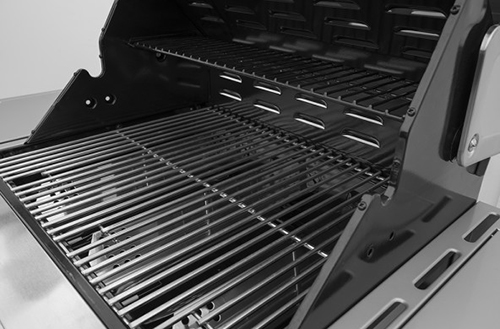 Main Cooking Grid
644 sq. in. of total cooking space over stainless steel wrapped cooking grids
Stay up to date on our Recipe Releases, Product Updates, and more.
Details
Dimensions
50.35"L x 23.62''W x 4
Flame tamers
445 Stainless Steel
Main burners
(3) 304 Stainless Steel MBs
Main cooking grids
202 Stainless Steel Wrapped
Natural gas options
Natural Gas Convertible
Primary cooking surface
483.6 sq. in.
Secondary cooking surface
161.2 sq. in.
Side burner
Yes (1) - Searing
Side shelves
445 stainless steel
Total cooking surface
644.8 sq. in.
Warranty